Police Department Information
Fire Department Information
Town Officials Information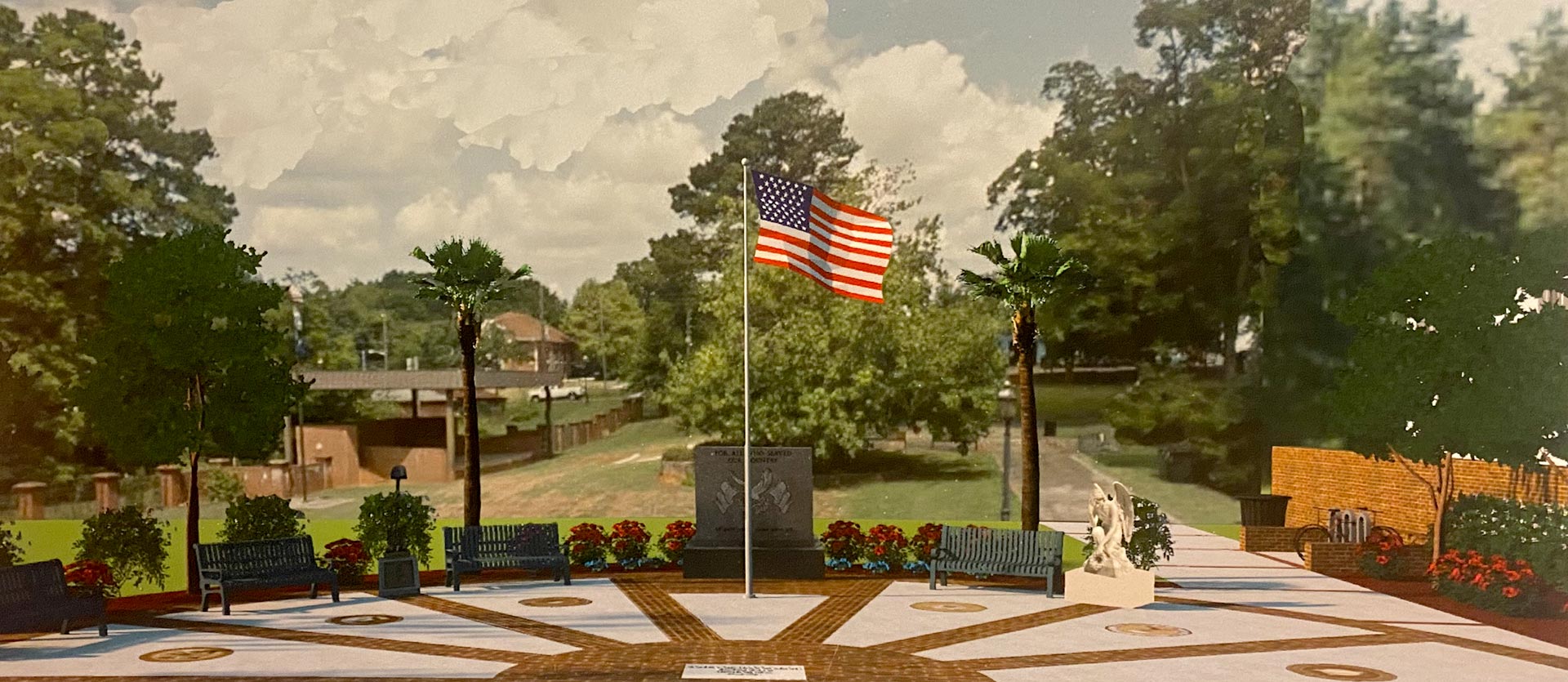 McCormick Veterans Memorial Park
McCormick Celebrates Groundbreaking for Veteran's Memorial Park Near Town Hall
The Town of McCormick broke ground on the McCormick Veterans Memorial Park last week, celebrating the focal point of its latest community development project.
Mack Park
115 S Main St
McCormick, SC 29835
Veterans Memorial Park Groundbreaking Ceremony
Honor A Veteran…
Purchase A Brick…
Leave A Legacy
Any person, organization or entity is welcome to puchase a brick to honor a veteran, living or not. The memorial brick can be engraved with a personal message and will be placed in the McCormick Veterans Memorial Park.
Veterans of all branches of the military are welcome. For more information contact McCormick Town Hall at (864) 852-2225.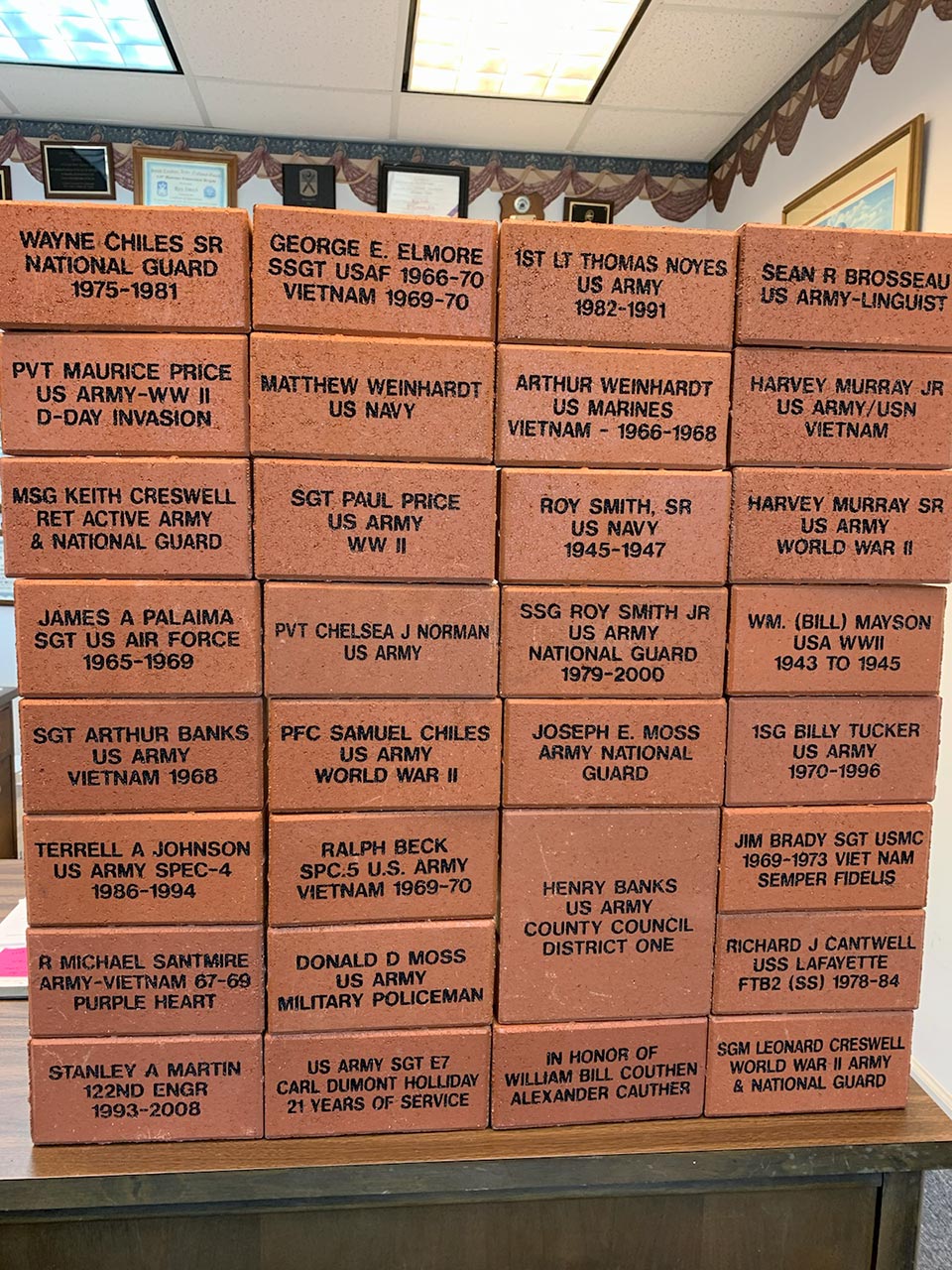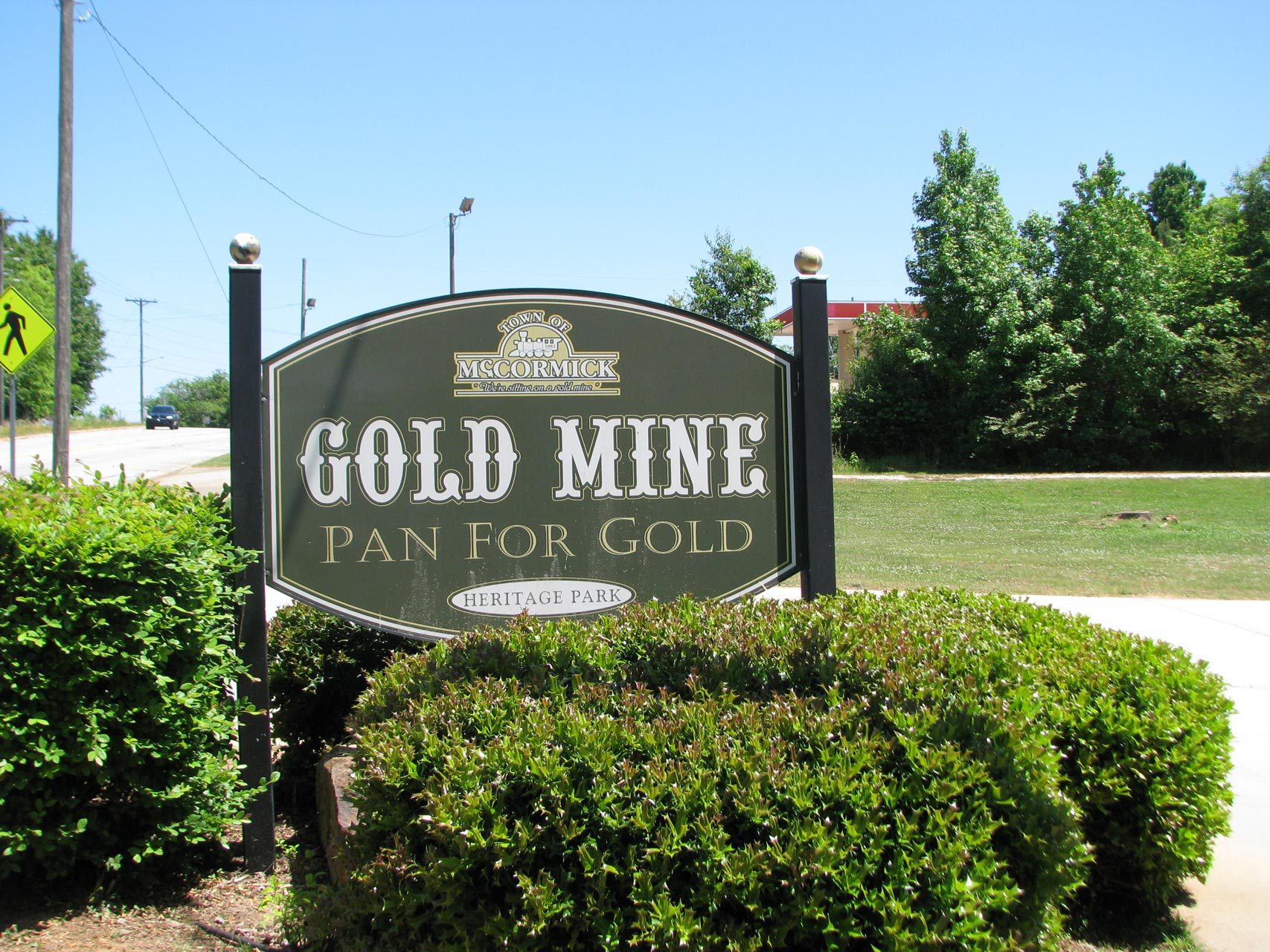 The McCormick Story
We're Sittin' on a Gold Mine
About 1850 gold was discovered where the town of McCormick now stands. The Dorn Gold Mine, which later also produced manganese, was bought by Cyrus McCormick in 1869; he donated land for the town, which was named for him in 1882. This mine continued to operate until the 1930s.
Several prominent South Carolinians have resided in the area that is now McCormick County, including governor and U. S. senator George McDuffie (1790-1851), Unionist leader James Louis Petigru (1789-1863), and Moses Waddel (1770-1840), who taught many of the future leaders of the state at his Willington Academy.
A message from our mayor
Visitors Welcome
"McCormick is a unique place that offers the quiet traditional quality of life with nature's amenities at your side. Whether your idea of outdoor adventure is an open window drive, touring historical sites, or a family trip, kayaking down the scenic Little River, central to these activities is Baker Creek State Park, which offers 100 camp sites, all on the Little River Blueway. If you like sports, you can play golf and stay at Hickory Knob Lodge and Restaurant."
– Roy Smith, Jr.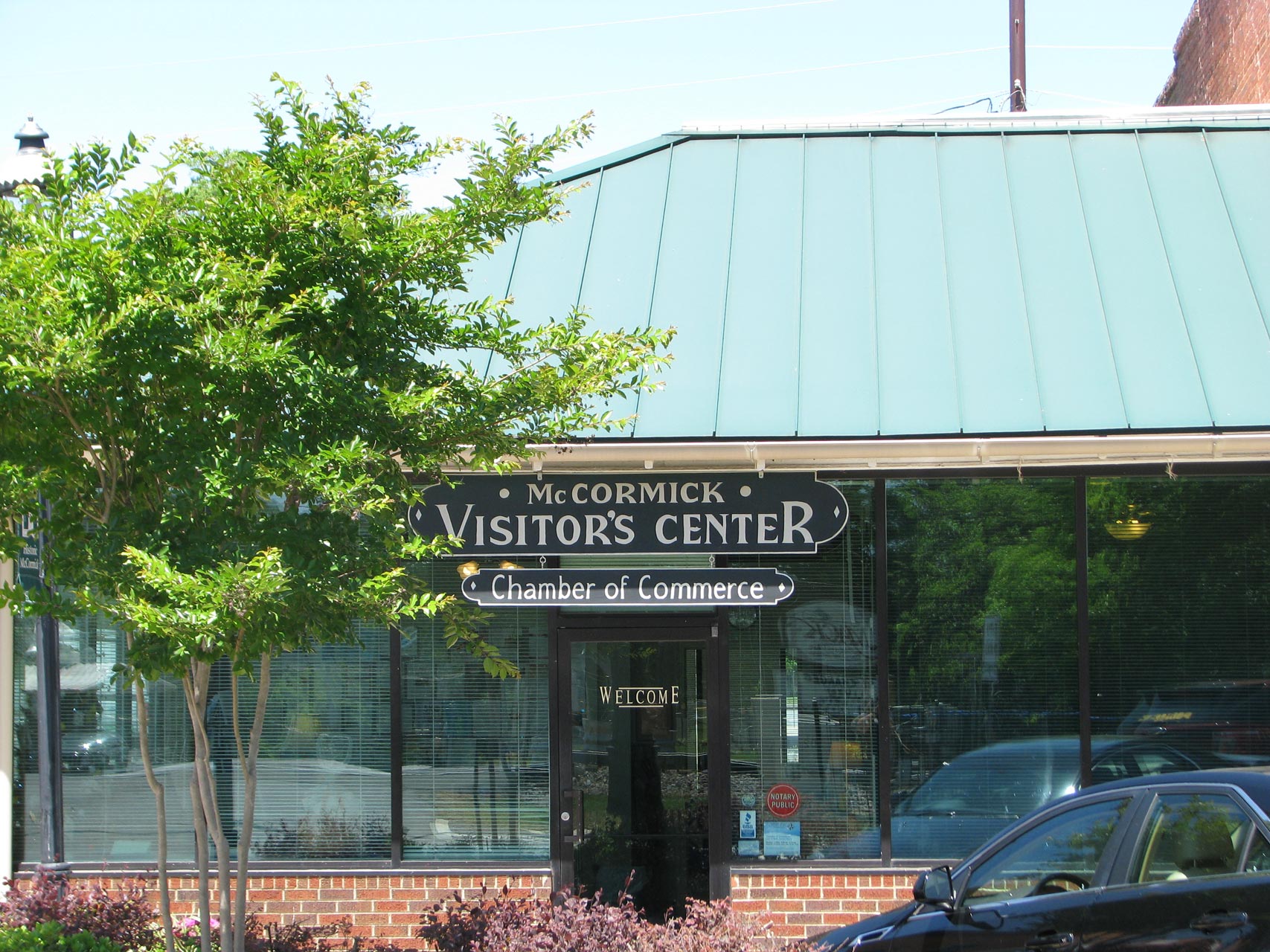 Mission Statement
The Town of McCormick will provide quality services to all citizens equitably and in a responsive, efficient and caring manner. We value employees who exhibit moral values that stress the importance of treating co-workers and citizens with respect and fairness.
COVID-19
Please help us help you to Stay Well – Please wear a face covering when entering Town Hall and/or the Police Department. Any person who is unable to do so due to age or an underlying health issue will be exempt.
Please continue to practice Social Distancing.
– Mayor & Town Council
Our Commitment
Core Values
Along with these Core Values, we pledge to COMMUNICATE and provide LEADERSHIP effectively and equitably with our citizens, organizations and community at large as we try to develop and maintain a high quality of sustainable living within the town of McCormick.
Honesty
The Town will conduct its business and its relations with the public in an open and truthful manner.
Accountability
The Town will be accountable to its citizens for decisions and actions taken by its employees. In addition, the Town will be financially accountable. It will provide responsible stewardship of the Town's assets and resources.
Respect
The Town will show respect of the environment, policies, rules, diversity and citizens; consider all points of view when resolving conflicts; treat everyone with courtesy and dignity; and demonstrate civility at all times.
Teamwork
The Town will work cooperatively with all municipal, county, state, federal, and non-profit organizations to build and maintain productive relations between them, the Town and citizens and residents of our community.
Everything in one place
Need to Know Info
Looking for information on obtaining your driver's license or vehicle plates? Or perhaps you would like to register to vote? Do you need to register your child for school? Then you need to know. Check out our Need to Know Info page for information on laws, utilities, auto registration and more.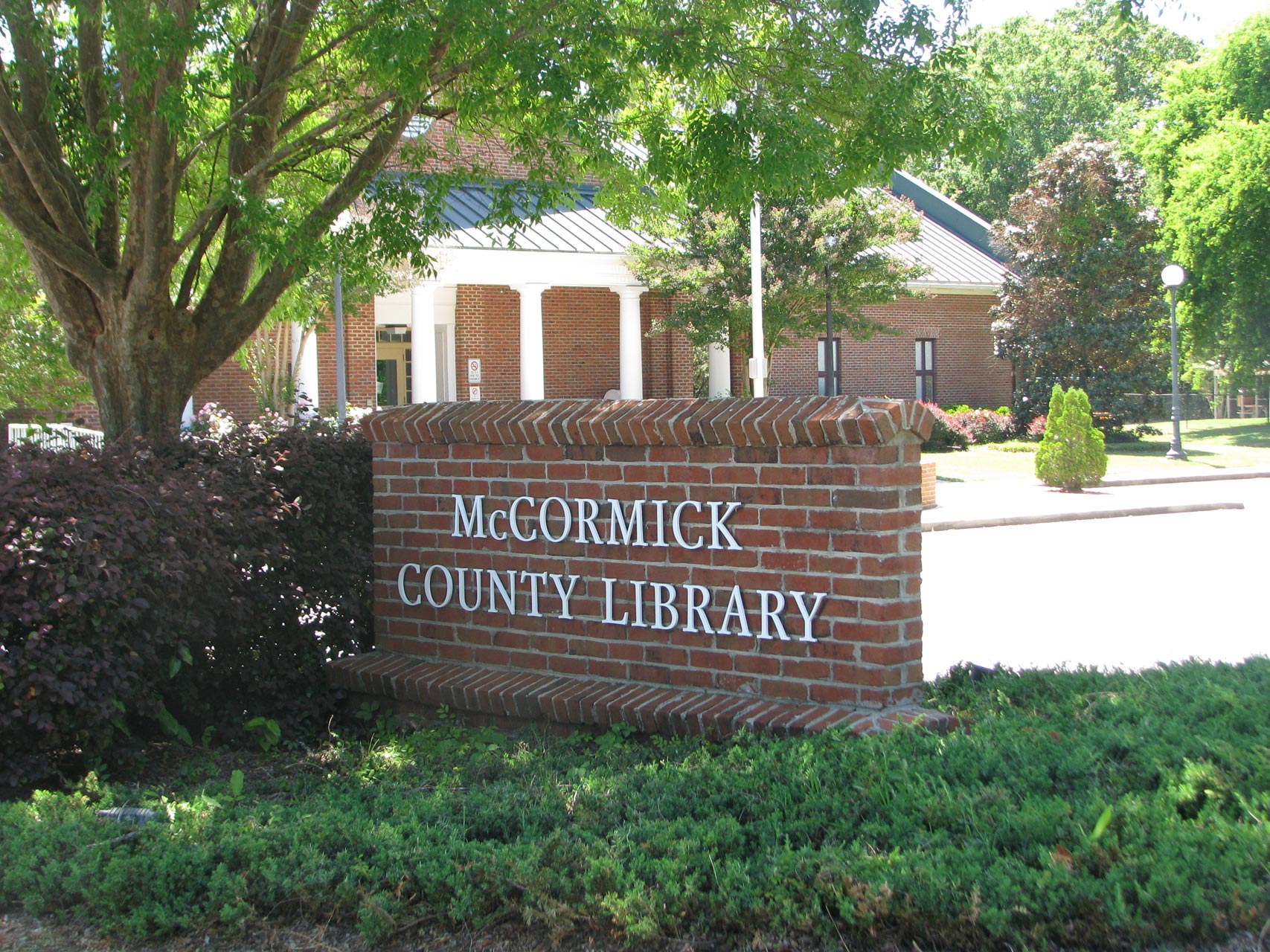 Town Of McCormick, SC
117 W Augusta S., PO Box 306
McCormick, SC 29835
864-852-2225 (Office)
864-852-2476 (Fax)